ICT usage in enterprises, 2021
Ethical considerations among the lesser reasons to refrain from AI use.
Statistical news from Statistics Sweden 2021-11-25 9.30
Despite a major focus on ethical rules for AI at the international level and the ethical rules issued by the European Commission concerning reliable AI, 1 percent of all enterprises have refrained from using artificial intelligence due to ethical considerations.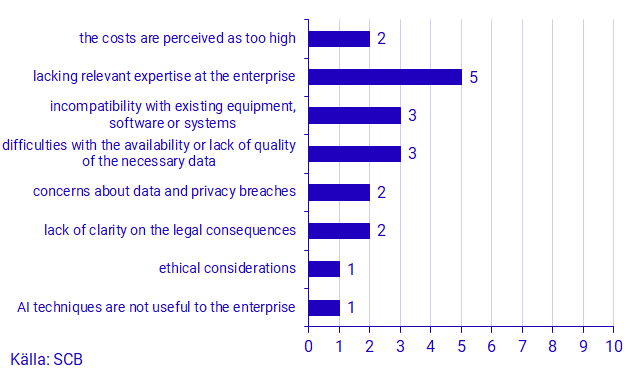 Feel free to use the facts from this statistical news but remember to state Source: Statistics Sweden.